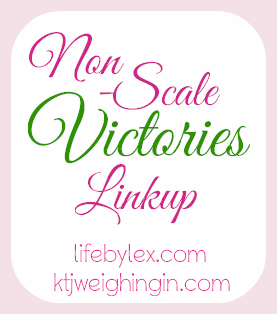 I have a couple of NSVs this week.
In the middle of the craziness at work (waiting to hear if I'll have a job come July 1st) I have managed to pretty much stay on track. I haven't necessarily eaten the best stuff, but I've still come in under calories. And I've been out running, walking, and doing Zumba.
My second NSV for the week: I ran 2 miles outside. I have been working on increasing my time running outside. (I might have been able to run longer, but I had an appointment.) And I did it while running right past a bleacher full of high school baseball players.
As I ran, I thought of this blog post someone shared with me:
Hey Fat Girl.
And it encouraged me to keep running.